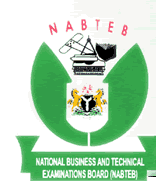 In this article, we shall show you how to check the result of any candidate who in this year 2020 sat for NABTEB (National Business And Technical Examination Board).
NABTEB RESULT: Did you write 2020 NABTEB and have been wondering when the results will be released or whether it is true that the NABTEB results of candidates have been released? Today, there is a good news for you.
The results of the candidates who sat for the National Business and Technical Examinations Board (NABTEB) 2020/2022 May/June have been published to online. Candidates are now announced to check their results now.
Read this also: how to create JAMB profile in 2021 with your name and national Identification number, NIN.
NABTEB May/June examination results for 2019/2020 have been successfully uploaded online. candidates should follow the steps outlined in this article to access their results.
HOW TO CHECK 2020 NABTEB RESULT
Enter your Candidate Identification Number e.g. 42163553
Select the Type of Examination
Enter the 4 digits of your Examination Year e.g. 2020
Enter the Card Serial Number found on the reverse side of your Scratch card. The Card Serial Number has an alphabet prefix followed by digits e.g. N123456789
Enter the 12-digit Personal Identification Number (PIN) on your Scratch card eg. 012345678912
Click Submit and wait for the results window to come up.
If you want to get your NABTEB result in your email address, then follow the steps below:
See this also: how to know the number that loaded an Airtel recharge card ( very fast methods).
How to get NABTEB result using an email ADDRESS
Follow steps 1-5 above
Click on the 'Send Results to E-mail' box
Enter a valid e-mail address e.g. [email protected]
Click Submit and wait for the results window to come up.
Meanwhile, you can have your NABTEB result checked with valid telephone number. To do that, please follow the steps below:
How to check NABTEB result and through SMS method
You can also access your NABTEB results using sms method and the procedures you can check it by SMS are listed below.
Send SMS in the format below:
NABTEB*ExamNo*PIN*ExamType*ExamYear To short-code 32327
For example:To check for May/June results:
NABTEB*01001001*123456789012*MJ*2020
To check for Nov/Dec results:
NABTEB*01001001*123456789012*ND*2020
See this also: code to know the telephone number of Glo network Sim card.
Conclusion of how to check NABTEB result in 2020 and further reading:
Below are what you should note when you are checking or about to check your NABTEB result.
Do not use a card that has already been used by another candidate even if it's been used just once
Do not enter an invalid e-mail address for result to be sent as this will penalize you by deducting your card use.
Read more here:
Did you find this article helpful? Please if you did, then share it with your friends.
Finally, follow us on Facebook or Twitter for more important updates!