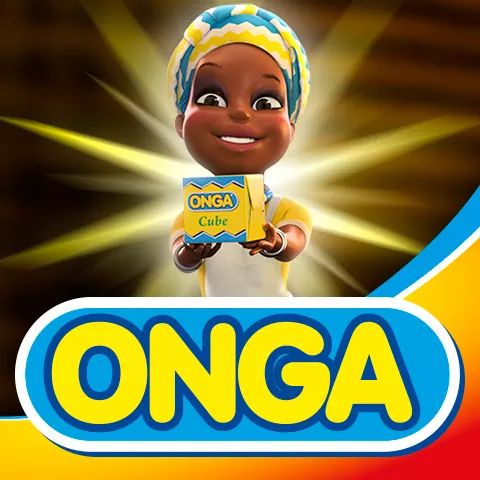 Onga Nigeria Promotion Or Giveaway In 2020
In this article today, we'll show you how to participate or apply for Onga giveaway or promotion in 2020, participating guidelines and deadline.
Onga Nigeria is currently helping Nigerian citizens a giveaway. And below are the guidelines for the participation in this year.
If you want to participate in Onga giveaway, then this article is for you. We'll show you how to participate and lot more in this article.
Onga seasoning commences its consumer promotion tagged Onga season to millions promo.
Read this also: undergraduate scholarship for Nigerian students in this year.
It is set to make 72 lucky Nigerians millionaires with the promotion.
Onga promises consumers the delivery of great taste and aroma in meals with its range of products.
As one of the seasoning in Nigeria, Onga is made from locally sourced soya beans and is available in powder – Stew, Classic, Chicken and Ginger-Onion-Garlic flavours and Cubes – Beef and Chicken.
How To Participate In Onga Giveaway Or Promotion In 2020
To participate and get benefited in this promotion or giveaway, participants should:
Find 50 (fifty) empty sachets of Onga Seasoning powder
Submit them at the redemption centres
Pick a scratch card from a lucky dip
Then scratch the card and
Finally, what is written in the card is what is won.
Other prize to be won include:
Table
Top Cookers
laptop
Food Flasks
Television
Sieves and
Over N6 Million Naira worth of airtime.
See this also: NNPC scholarship in 2020 for Nigerian undergraduate student and how to apply.
For cash prizes, confirmation will be made via SMS to the participant and a follow-up phone call may be also made.
Names of winners would be published in newspapers, on social media platforms (Facebook, Instagram, Twitter, etc.), or on the Organizers' website(s) as may be determined by the Organizers.
By participating in this Promo, participants hereby give their unreserved consent to such publication.
Deadline Of Onga Promotion In 2020
The participation of this promotion started from Monday 7th September to Saturday, 31st October 2020.
Onga Giveaway Frequently Asked Questions (FAQs) And Further Reading:
Who is qualified to participate in Onga promotion
Entry is open to residents and citizens of the Federal Republic of Nigeria except for employees and immediate family members of the Organizers.
What is the age limit for participating Onga promotion or giveaway in 2020
Only individuals of the age of 18 and above are eligible to participate in the Promotion.
If a person don't have phone, can he/she participate in Onga promotion
The Promotion is open to the eligible participants with a duly registered mobile phone SIM with any of the network providers in Nigeria.
Participants opting to use the USSD platform must have a duly registered mobile phone SIM with MTN, Glo or 9Mobile.
Participants shall be responsible for the cost of data where required.
How many time should a person participate in Onga promotion in this year (2020)
Each participant can register or participate in the Promotion without any limit to the number of times, provided that such entries are made during the pendency of the Promotion and the participants do not use any unauthorized tools for the participation.
However, the star prize of 1 Million Naira can only be awarded once per person during the promotion.
Read this also: MTN foundation 2020: how to apply for MTN foundation scholarship as an undergraduate Nigerian student in this year.
If you know that this article has really helped you, then please like our Facebook page or follow us on our Twitter handle.
Finally, comment with any question you may want to ask through the comment section. Please share it with your friends!
Read this also for more: how to apply for national ID card and get your NIN very fast (ultimate method I used when I was applying for mine).