Today, we will talk about the cost of creating a website in Nigeria. If you search for how much it does cost to create a website in Nigeria this 2022, then this shows that you have an existing business or you are rendering a service that you want to reach more people.
Do you want to create a website? Nothing is free, hence there must be a cost whether you let web developer create it for you or you create it yourself.
We are a professional web developer, web designer, software developer and many more based in Nigeria. If you need any assistance with your website or decide to create a new website, we can be of help to you. We have assisted many peoples in developing their website.
We can create any type of website. Be it for your business, services, blog etc., get in torch with us now for more information.
Now, let's go back to the topic.
The cost of creating a website is not fixed. In most cases, it depends on your budget like what you want to use it to achieve. A website can be created with a cost less than $200.
As the price of creating a website is not static, some websites can be created with $1, 000 or even with $25, 000 plus.
Let's try our best to analyze for the cost involved in creating any type of website in Nigeria this year.
How much does it cost to develop a website in Nigeria
N100, 000 plus.
| S/N | Item | Approximate price |
| --- | --- | --- |
| 1 | Hosting | N50, 000 per year |
| 2 | Domain | N10, 000 to N15, 000 per year |
| 3 | SSL certificate | N6, 000 to N65, 000 |
| 4 | Business email | N6, 500 TO N15, 000 per year |
| 5 | Web developer | N80, 000 plus |
Presently, in Nigeria, the cost to develop and design a brand new website ranges from N100, 000 and above. Here are the breakdown of the cost.
Hosting price
Hosting is the process of providing storage space for a website that is connected to the internet. The hosting can approximately cost N50, 000 per year.
Without hosting, there is no way your website would run. However, there are many hosting plans meant for different purposes. There are WordPress hosting for pure WordPress website, VPN hosting, cloud hosting, etc.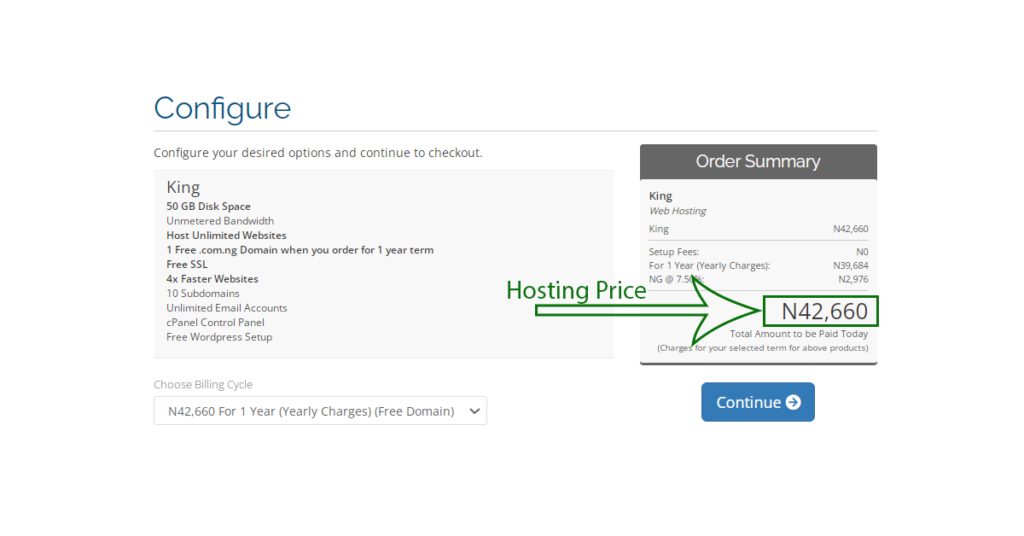 Read this also: top best plugins for WordPress website or blog 2022.
Domain price
Another thing that brings cost at the time of creating a website is domain. Domain is the name of your website, it is not free to get, hence, you need to buy it from the accredited company.
The domain name costs between N10, 000 to N15, 000 per year. In the process of buying it, you would need to select the domain extension (.com, .org, .ng etc.)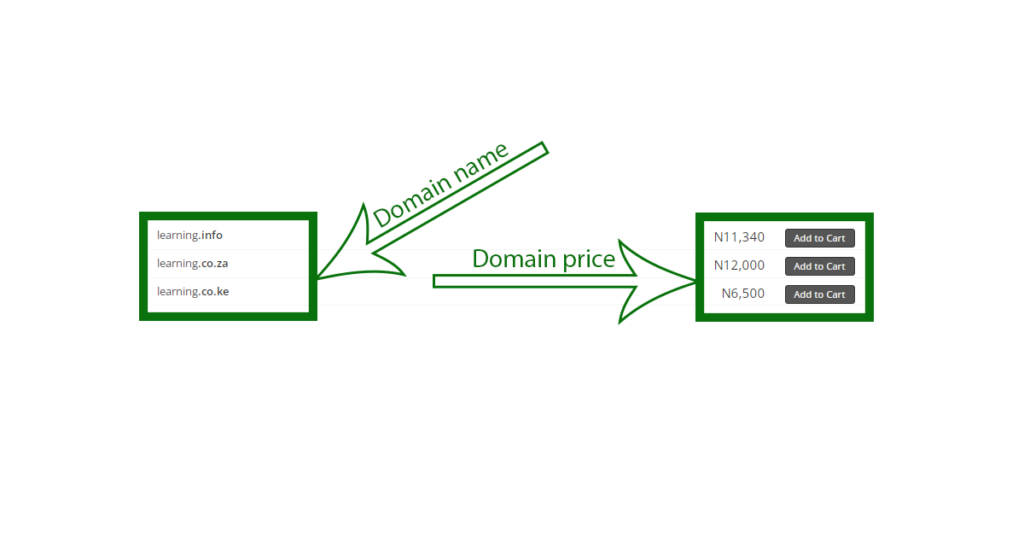 SSL certificate
SSL certificate is a tool that secures your data and that of your visitors. It's an acronym standing for Secure Sockets Layer. It secures and safeguards any sensitive data on your website.
The price of an SSL certificate presently ranges from N6, 000 to N65, 000 in Nigeria. Note that a website that has no SSL certificate will scare visitors away from your website, it will inform them that they shouldn't enter their password or sensitive information about them.

Business email
Business email is also known as professional or office email. This is the type of an email address that doesn't contain Gmail or Yahoo but simply your keyword and domain name. For example, [email protected].
It is ideal for a high level website to have business email for professionalism. You don't have to have business email for your website to run.
However, Business email costs from $12 per year to $30 per year in Nigeria.

Web developer price
Another cost involved in creating a website is the developer fee. This cost varies because every web developer charges in a such the way that worth their services.
It is not only website development that the web developer will do. They will do many things like installing WordPress for you, developing, designing, etc.
In Nigeria, many web developers charge from N80, 000 and above. Remember, we are a website developer and designer. If you need our assistance, get in torch with us.