N this article, we shall show you the instructions or guidelines of how to register for WAEC second series (GCE) 2020 plus GCE timetable.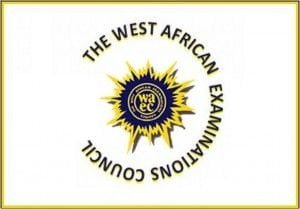 Intended applicants for West African Senior School Examination (WASSCE) second series are to be informed that 2019/2020 WASSCE registration which is normally written between August/September of every year has announced. The registration is currently on.
Second series is the existing WASSCE examination for Private Candidates yearly.
Here, we will teach you in this article a guide on how to register electronically. Keep reading to an end so that you will not make misapplication like other applicants.
Read this also: how to upload GCE result to JAMB profile in this year by yourself.
How To Register For GCE Or WAEC Second Series In 2020
We have compiled nine (9) steps that an interested candidates should follow to succefull application. Any candidate that ignored to hold one or more of these steps obeyed, his or her application will not be processed.
These steps are listed below:
LOGIN
BIO DATA
PICTURE CAPTURE
CONTACT INFORMATION
SELECTION OF EXAMINATION CENTER/TOWN
SELECTION OF SUBJECTS
DECLARATION
SUBMITTING OF APPLICATION
PRINTING OF ADMISSION NOTICE/PHOTO CARD
We will explain how to apply yourself on-line one by one using these listed steps. You have to fill in all the form gently and correctly as you will can't re-input your data after it has submitted.
Suggested for you to read also: effects of GCE registration and examination malpractice (runs or expo an hour to the examination) and why you should avoid.
1. LOGIN:
Candidates are to start their Registration by enrolling their fingerprints and capturing other personal details using the Biometric Data Capture software.Ensure your Surname, First name and other names are captured using the software.
2. BIODATA:
You are required to enter your bio data which includes Gender, Disability, Marital Status, Maiden Name (if applicable), Date of Birth, Nationality and State of Origin.
Select NONE for disability if you are not disabled.
Note Your name must not be more than 40 characters, this includes spaces between the surname, firstname and other name.
How To Capture Picture Of Candidate For GCE 2020 Registration
3. PICTURE CAPTURE:
You are required to take a picture with a webcam with a minimum Camera Specification* 2.0MP 720p USB 2.0 Color: High Resolution RGB Support Hi-Speed USB 2.0 certified 2.0 megapixel sensor Up to 30 frames per second E.G. Logitech Webcam C600 2.0MP 720p USB 2.0 Webcam.
Note: the uploaded picture will be printed on your photocard (WAEC id card) and certificate. Hence, upload a very captured photo in white background.
4. CONTACT INFORMATION
You are required to supply your contact information in this step which includes telephone, email, residential address, residential city, residential state, postal address, city and state.
Note: he telephone number is compulsory since it would be used to contact the candidate when the need arise. Please do provide a valid contact information.
Related: how to study for JAMB examination within only two weeks and pass.
How To Select GCE Or WAEC Second Series Exam Centre In 2020
5. SELECTION OF EXAMINATION TOWN
When registering for GCE or WAEC 2020 second series, you must select the state and town you wish to write the examination. The exact centre will be automatically assigned to you by the system.
Note that you cannot change your examination town and center after submission.
6. SUBJECTS SELECTION
English language and Mathematics have been automatically selected for you because they are compulsory.
Then you are now required to select the other seven subjects you wish to register for in this examination.
Candidatesmust select a minimum of seven (7) subjects and a maximum of nine (9).
7. DECLARATION
Intended applicants of GCE 2020 should read the declaration section carefully and check or tick the checkboxes before submitting their form.
However, candidates cannot proceed to submit unless their have declared.
How To Submit GCE Or WAEC Second Series Online In 2020
8. SUBMITTING THE REGISTRATION
Once you have completed the registration form, you are required to click the ACCEPT button after which a preview of your details will be displayed.
You will be permitted to review your application at this stage and click the EDIT button if you desire to make any modification later.
After you've clicked on the link edit button, then click save in order to come back and modify it later.
Modifications can only be done in three times.
Note that y ou will no longer be able to modify your application once you click the SUBMIT button.
Click the SUBMIT button if you want to submit your application.
Read this also: how to change the name and Institution on JAMB profile in 2020.
9. PRINTING OF ADMISSION NOTICE/PHOTO CARD
On successful completion and submission of your registration form, the system will allocate a centre to you and generate your examination number.
You should then print the admission notice/photo card.
Note that this document will be required before you are allowed to enter into the examination hall.
Read this also: how to check WAEC result with photo card without buying scratch card in 2020.
GCE E-pin For Registration In 2020
Now, you have read the steps. I hope you are heading to register? Do not worry, we shall drop a link to the registration portal for you after we've finished explaining.
The registration fee of GCE or WAEC second series in this year is N13, 950 and below are how to pay it.
WAEC second series (GCE) bank account details for paying registration fee to in this year:
Access Bank Plc
Ecobank Plc
Fidelity Bank Plc
WEMA Bank Plc
First Bank of Nig. Plc
First City Monument Bank Plc
Guaranty Trust Bank Plc
Heritage Bank Plc
Sterling Bank Plc
Polaris Bank Ltd
Stanbic IBTC Bank Plc
Standard Chartered Bank Plc
Zenith Bank Plc
Union Bank of Nigeria Plc
United Bank for Africa Plc
Unity Bank Plc
Do you wonder how to pay for your GCE 2020 registration fee, please visisit any Nigerian commercial bank that were listed above and pay.
Conclusion of WAEC second series (GCE) In 2020: how to make payment and further reading:
Interested and decided candidate should go to one of the listed WASSCE bank account above and say to the one of the teller that "I WANT TO PAY FOR MY WASSCE REGISTRATION". You will be given a teller paper to fill and the bank account number Included.
Note: This payment is for the purchase of registration pin.
Note also that bank will charge you N500 as a payment fee.
After purchasing the Registration PIN in the bank, candidates should log on to WASSCE website for registration by clicking here.
If you have found this article helpful, please share it with your friends facebook and others.
Finally, please join us on our newsletter, Twitter handle and Facebook page today if this article has helped you.
Related: how to study for a very long time and still remember all of what you have read.