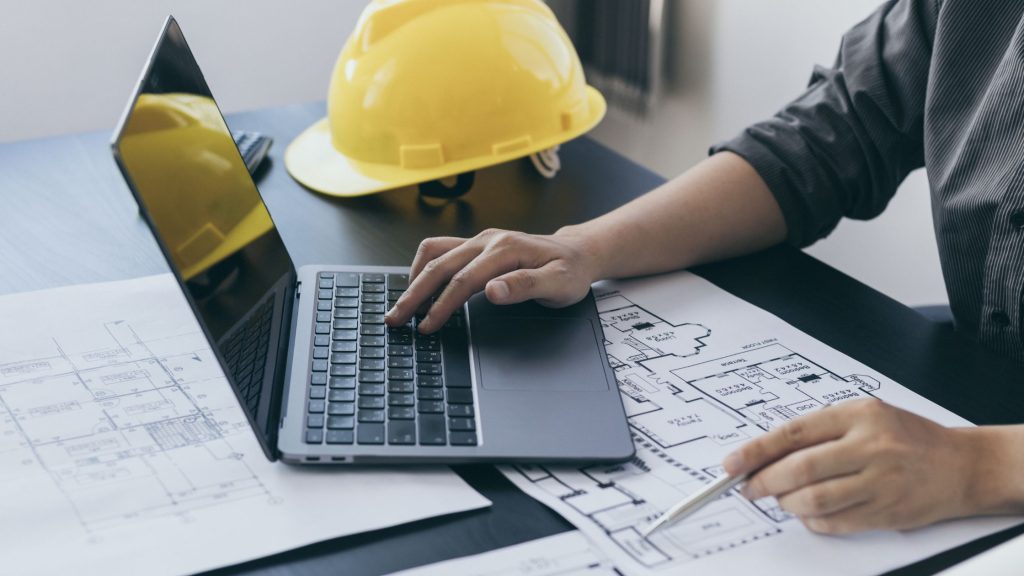 Today, I will discuss top engineering recruitment agencies in UK in 2022 with you in order to help you choose the right one for yourself as an employer or engineer.
When a student has finished his engineering program, he doesn't have to visit UK to look for a job that fits him, hence, he can consider using recruitment agency.
Engineering recruitment agencies are the agencies that help company/organization find the right employee they wish and also help the graduate find the best company to work with.
Top best engineering recruitment agencies in UK
The top best engineering recruitment agencies in UK for mechanical engineering and other types of graduate are now started discussing below and their benefits or important.
The engineering agencies are so very important because they help in accessing company to the best candidates, save time & money, are an industry expertise, have expert recruitment law opinions, enable business growth and they are also an innovation.
Finding engineering job via engineering recruitment agency, you must disclose your certificate and qualification to third party and finally the third party then forward them to the company you applied for.
For example, if you want to work as an electrical engineering student, you can apply for it using Propel recruitment agency.
Engineering recruitment/employment agencies work directly with employers and often have a better idea of exactly what they're looking for. They may also know the positions that you'd be unlikely to hear about on your own.
Agencies can also help you be a better candidate. In fact, they want you to get the job because that's how they can get paid.
Please note that while there is a cost to using recruitment agencies, they save you a massive amount of time and expense in the long run in sourcing and selecting candidates, posting job advertisement and interviewing processes. However, using them will make you find the right candidates.
Interestingly, the recruitment agency interviews candidates on an employer's behalf, which can save time and money. They first provide a candidate screening – potentially over the phone and begin the process of narrowing down the applicant's qualification.
Read these also:
Best recruitment agencies for engineers
Now, the top best engineering recruitment agencies in UK and London in 2022 for mechanical engineering, electrical and electronics engineering, civil engineering, etc. are discussed below with their contact details.
Duval Associates
Duval Associates is one of the top best engineering recruitment agencies headquartered in London, UK that does not spam CVs and does not go silent when it gets difficult. It is a recruitment business with a solution mentality and approach all challenges with equal desire and determination.
Duval Associates Ltd, Recruitment Specialist in UK was being founded in over 10 years ago by 2 very experienced Recruitment professionals with a vision to just simply improve on what was already out there.
With broad experience all across the UK and designed to surprise, satisfy and deliver an enjoyable, efficient, high quality service and develop business to business relationships with fantastic people across the UK.
Agency's type
Private
Founded
2010
Website
www.duvalassociates.co.uk
Headquarters address
169 Piccadilly
4th floor
London, GB

President & CEO
Mark DuVal
Very expert in
Business to Business Sales, Business Support roles, Engineering, Permanent Vacancies, Tailored solutions and Consultancy

Hunter Selection
This is one of the top UK's leading engineering recruitment agencies which finds exceptional candidates for employers with specific, exacting requirements across Engineering, Manufacturing, Service and Technology.
The Hunter Selection team work as one to engineer your future. As an employer or as a candidate you will have a specialist team of experienced Consultants working passionately on your behalf.
They pride them selves on their national reach and unique regional expertise. With multiple offices across the UK while they are having one mission which is "to fill vacancies with the best available candidates".
However, Hunter Selection is a non governmental organization founded in 2004, their specialties include Recruitment, Engineering Jobs, Manufacturing Jobs, Technical Jobs, Temp & Perm positions, Graduate Jobs, Maintenance Jobs, Candidate Services, Employer Services, Field Service, IT recruitment, IT jobs, Field Service jobs, Sales, Search & selection, contract, fire & security jobs and Technology jobs.
Agency type
Private
CEO
Russell Smith
Website
www.hunterselection.co.uk
Phone number
01275 403220
Year founded
2004
Headquarter
Wessex House
Greystoke Business Park
Portishead, Bristol , GB

Innova Search – Manufacturing Division
Innova Search delivers permanent & contract recruitment solutions across a number of specialist sectors with a particular focused on Engineering, Manufacturing and Professional Services.
Whilst they have tried and got the trusted methods, they'll work with you, tailoring their services to match your requirements because no two businesses or candidates are the same.
Hence, they are a one of the top best engineering recruitment agencies in UK while they are believing that building a close and transparent partnerships ensures a successful relationship with their clients and candidates alike.
The Innova Search – Manufacturing Division's specialist knowledge and cutting edge technology help them to provide their clients with high calibre candidates. They are a specialist in executive search, recruitment, engineering, manufacturing, search and selection, mechanical engineering, electrical engineering, Chemical, FMCG, Consumer Durables and Advanced Engineering.
Deerfoot
This is one of the most established independent engineering recruitment agencies in the UK aimed to deliver qualified, objective advice and hopefully some great candidates to help you hire well.
The aim of Deerfoot is to bring a responsive and objective IT recruitment service that fully supports the needs of both individual IT candidates and its corporate clientele. Ever mindful of their ethical and social responsibilities to all parties they aim to become a trusted recruitment partner that delivers results quickly across all IT departmental functional roles and technologies.
They are very popular because they are a 24 years as a successful IT recruitment specialist provider established in 1997.
They have a responsibility to present candidates factually and objectively to recruiting clients highlighting any concerns as well as showing strengths. In the same vein, they are very careful to give true clarity on job opportunities to candidates.
Deerfoot as an engineering recruitment agncy in UK, it engages gently and respectfully with IT candidates. They are very mindful to provide full & complete details on vacancies/organizations to enable candidates to make a considered decision on whether to apply.
This company doesn't pressure individuals to make premature decisions, that is, all candidate applications they send to an employer will be of candidates that have a genuine and positive interest in working for an employer.
According to them, they say that they know a job move can have far-reaching implications for an individual so they don't brush over any concerns a candidate may have. And they won't ever forget their responsibility.
They are a very specialty company in IT Recruitment, Contract Recruitment, FinTech Recruitment, Recruitment, Database / BI / Big Data, InfoSec / CyberSec, IT Architecture, IT Business Analysis, IT Infrastructure Build and Support, IT Management, IT Networking, IT Product Specialists and SMEs, IT Project Management, IT Testing and Software Development.
Nolan Recruitment
We are proud to provide a market leading service to our clients and candidates within the Engineering and Technical Sectors throughout the UK. With over 20 years of combined experience we have a comprehensive understanding of the service needed by our clients. We understand the challenges our clients face in attracting and retaining the very best talent.
The key to their success in providing their service, are the candidates they place. They therefore ensure they take the time to understand each candidates' requirements before matching them with a suitable role.
They pride their selves on providing a high level of communication throughout the recruitment process to ensure the candidates are always well informed and engaged.
Headquarter
The Old Shippon, Chelford Road
Knutsford, Cheshire WA16 8RB, GB

Founded
2016
Director
Sean Neary
Website
www.nolanrecruitment.com
Fusion People
If you have been searching for an engineering recruitment agencies in UK that's expertly put together, then Fusion People can help you because it is one of the top best. Their dedicated teams across the UK and London can find your perfect next role, whatever area of engineering you are specialized in.
Fusion People are an independent recruitment agency headquartered at 3700 Parkway, Solent Business Park Whiteley, Hampshire PO15 7AW, GB specializing within Rail, the Built Environment and Engineering.
With a heritage that stretches back over 190 years, Fusion People are built around a team of highly skilled experienced professionals, each contributing towards their client and candidate portfolio.
At Fusion People, they focus on people and personalities, rather than taking the more usual, numbers-driven, "fill vacancies and walk away" approach; because after all, this business is all about people: you and your people; finding exactly the right roles for their candidates and the right individuals for their clients.
See these also:
Alpha Labour and Recruitment Ltd
At Alpha Recruitment, their mission is to find you quality personnel whenever and wherever you need them. They have in-depth knowledge of construction, engineering and related industries and an extensive database of top notch candidates.
They understand the importance of flexibility and the need to move fast when job demands change. So, if you're a business looking for the support of a single staff member or an entire temporary workforce, Alpha Labour and Recruitment Ltd have the capacity to provide a solution.
Alpha Recruitment is an engineering non governmental organization and an independent agency where relationships matter, hence that's why their clients keep coming back.
Alpha Recruitment is making it simpler to find jobs. Recruitment is changing, and they're here to ensure you're matched to the right organization, whatever your skill. It is mostly specialized in construction, engineering and related industries, we know what employers are looking for and how to find the best fit for you.
Whether you are looking for a permanent, freelance or temporary role, they want to hear from you. They also offer plenty of help, like useful interview techniques and CV writing tips.
Please take a few moments to search their website for the latest vacancies. If you're unable to find what you are looking for, please contact one of your local offices as new vacancies are being added all the time.
| | |
| --- | --- |
| Headquarter | Units 6-8 South Street, Park Hill, Sheffield, South Yorkshire, S25QY |
| Website | www.alphajobs.net |
| Phone number | 0114 3038055 |
| Email address | [email protected] |
| Year founded | 2008 |
| Managing director | Duncan M. (2022) |
Office Angels
For more than 30 years now, Office Angels has been helping people to find the right path to a happy and successful future even though you are a jobseeker or an employer.
Very interestingly, the friendly and supportive recruitment consultants at Office Angels work tirelessly to meet your needs by building meaningful, long-term working relationships.
Do you want to find the recruitment agency who would listen to you, understand you and treat you as an individual? If yes, then Office Angels is a go-for.
They have office across UK and in some other countries. They are headquartered in London at Millennium Bridge House, 2 Lambeth Hill, London, GB.
| | |
| --- | --- |
| Website | www.office-angels.com |
| Agency type | Private |
| Year founded | 1986 |
| Headquartered | London |
Reed
Reed is a non governmental recruitment agency for all types including engineering based in the United Kingdom (UK) founded in 1960 by Sir Alec Reed.
In 2018, Alexa ranked the website of Reed, reed.co.uk as the UK's largest employment agency website.
Their Specialist Recruitment provides recruitment services for permanent, contract, temporary and outsourced jobs, as well as IT and HR consultancy.
Specialisms include accountancy, banking and finance, office support, education, health and care, HR, management procurement, science, technology, hospitality and leisure.
Reed also offers learning and training services, including postgraduate study programmes, business training and personal development courses.
| | |
| --- | --- |
| Purpose | Recruitment agency |
| Location founded and date | Hounslow, United Kingdom | 7 May 1960 |
| Founder | Sir Alec Reed |
| Headquarter | London, United Kingdom |
| Current CEO | James Reed (2022 -) |
| Type | Private |
| Website | www.reed.co.uk/ |
Myriad Recruitment
With over 10 years of gathering an experience, Myriad Recruitment has a strong understanding of the challenges and opportunities people are faced with when it comes to expanding and growing their firm.
Their focus is to support their client and their business needs through their business growth, especially those who at start-up need some guidance, alongside supplying specialist candidates.
Myriad-Recruitment is a privately owned recruitment agency headquartered in London established in 2020 with a vision to represent the diverse talent for specialist roles with inclusive employers.
In the same vein, its mission is to support and guide the underrepresented candidates in the market.
They are a purpose-driven firm passionate about providing equal opportunities for the UK demographic.
PRS Jobs
As a worldwide leading expert in professional recruitment services, at PRS Jobs, they know that finding the right person for a role is more than just a skills match.
PRS Jobs as one of the UK's top recruitment agencies, their specialist Property & Built Environment consultants offer tailored recruitment solutions throughout the UK and abroad.
They place candidates with industry leading clients working within a broad spectrum of areas including, Engineering, Retail, Healthcare, Sports & Entertainment, Education, Government and Banking.
PRS Jobs is currently headquartered in Lenta, Coppergate house, 16 Brune Street, London, England E1 7NJ, GB.
They provide recruitment agency service in the following field; Technical, Facilities Management, Property Management, Executive, Support Services, Construction & Trades, Energy, Online Services, Catering, etc.
| | |
| --- | --- |
| Headquartered | London, England |
| Year founded | 1999 |
| Website | www.prsjobs.com |
Propel
Propel is another one of the top best engineering recruitment agencies in the world which helps businesses access the best talent in order to achieve their goals.
In an increasingly digital world, they provide a human touch, building long-lasting relationships and trust through absolute transparency.
According to their frequent saying "We treat people the way we like to be treated ourselves", hence, they know their industry's inside and out, and build successful teams that make a difference in UK and all around the world.
Their specialties are Engineering recruitment, Digital Recruitment, Media Recruitment, Technical Recruitment, Creative Recruitment, Marketing Recruitment, Advertising Recruitment, Sales Recruitment, Technology, Digital Services, Creative Services, and Marketing.
It is a privately operated recruitment agency founded in United Kingdom in 2001. Its website address is www.propel-together.com.
Read these also:
Satigo
At Satigo recruitment agency, they believe in giving back! Thy live by their values and vision by engaging with local communities. Their people are committed to social causes that make a difference and volunteer in a variety of initiatives to support vulnerable groups.
Wonderfully, when the workers at Satigo come together as a team, the changes and goals they envision gradually come to life.
They are one of the top best trusted engineering recruitment agencies in UK headquartered in London, England founded in 2010. They are a non governmental privately owned recruitment company founded by Nabil Dar. For more, please visit their website: www.satigo.com.
Opilio
Digital Marketing recruitment of every kind is the service which Opilio predominantly offers to people in UK and across the world. Because they know that the single greatest asset to any business are its people and it is their job to find exceptional talent.
Opilio Recruitment is the go-to digital marketing recruitment agency for global brands, tech start ups and everything in between. Simply put, they are connected with the best in the industry.
They were established in London in 2010. They thought that by bringing their experiences and passions together, they could really offer clients and candidates something a little different.
Opilio offers a customised, integrated, research-based executive search and leadership services, within the digital sector.
They are a professional digital marketing recruitment agency with the experience and judgement to assist people with the senior leadership needs of their organization.
Importantly, the teams at Opilio search, engage and select qualified individuals to match your executive and management needs.
| | |
| --- | --- |
| Headquarter | 48 Charlotte Street, London, W1T2NS |
| Website | www.opiliorecruitment.co.uk |
| Telephone number | 02071837145 |
Brite Recruitment
Brite Recruitment is another one of the top engineering and any other field recruitment agencies located in Cheltenham, Gloucestershire. It is a company that fits both employers and job seekers.
As a job seeker, you need a recruitment agency who invests time getting to know you. Hence, Brite Recruitment wants to know all about your employment history, strengths, weaknesses and career aspirations.
With this information, they will know what job vacancies could be an ideal fit for you.
Their teams are really friendly, helpful and refreshingly honest. Their genuine interest in your success is what makes them stand out from other recruitment agencies.
Throughout your application, their dependable team gives great advice and support. As a matter of fact, they go "above and beyond" to ensure you receive only the best candidate experience.
| | |
| --- | --- |
| Type | Privately owned |
| Year founded | 2006 |
| Website | www.briterecruitment.com |
| Headquartered | Cheltenham, Gloucestershire |
Conclusion
If you know that this article has helped you know the top best engineering recruitment agencies in UK in 2022 and their headquarter address, founder, year they were established and lots more about them including their phone number and website address, then please subscribe to our newsletter for more important updates.