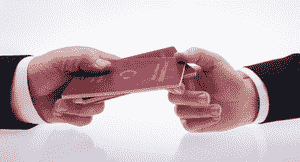 If you are looking for methods to use to check the NIN number on your MTN SIM card, then this article will discuss everything with you step by step.
Have you already registered for NIN but for now you can't remember your National Identification Number? To retrieve, you can simply dial *346# directly via any type of SIM card including MTN!!
If you haven't registered for NIN, please follow the instructions below and get yourself registered today.
Read this also: how to update your MTN SIM card details online.
How to get the NIN on MTN
The processes of registering for NIN have been made convenient by MTN due to the traffic caused by the mandatory linkage of NIN to your MTN.
Since linking NIN to a SIM card is very important as ordered by the Nigerian federal government, a lot of notable companies have started letting people register for their NIN free of charge.
In fact, all mobile telecommunication companies in Nigeria have also started permitting their subscribers to carry out NIN enrollment at their various approved outlets nationwide.
For those who are yet to register for their NIN, you can visit the NIMC enrolment centers or visit any nearest approved MTN office or SIM registration center to register your National Identification Number.
The processes of how to get your NIN number are:
Download the pre-enrolment form from NIMCS' website at www.nimcs.gov.ng
Fill up the NIMC pre-enrolment form
Submit your application at the nearest NIMC Registration Centre
Or submit it at any nearest approved MTN outlet
After that, NIMCS staff will now start entering your information into their database
Upon successful entering your information, your tracking ID will be issued first
Now, wait for some moments for the issuance of your NIN
See this also: how to change the date of birth on Nigerian Voters Card step by step.
How to link NIN on any network in Nigeria
The USSD code for linking NIN on any SIM card in Nigeria (Airtel, Glo, 9Mobile, and MTN) is shown in the table below:
Methods to link NIN to your MTN SIM card in Nigeria
To link your National Identification Number (NIN) to any MTN SIM card, please use any of the four methods below:
1. USSD code method
The official USSD code for linking NIN with any MTN line is *785#.
If you already have your NIN, just follow the steps below
Dial *785*your NIN# to link your National Identification Number (NIN) on MTN
After dialing, wait for a prompt message which will show that you've successfully submitted your NIN.
2. MyMTN App method
Download MyMTN App from Google Play Store or App Store, and if you already have it, then you can ignore it
Open MyMTN App, then log in using your MTN number, on the home screen you'll see something like what's in the picture below
Click on proceed, then on the page, put your MTN number, Notification email, and your National Identification Number in the boxes shown.
Then click Submit.
See this also: how to download and register GTBank mobile app.
3. On MTN NIN Portal
Visit MTN online NIN portal
Fill in your First Name, Last Name, Middle Name (optional), Phone Number, National Identification Number, and Email Number.
Then "submit".
4. Calling MTN customer care
Dial 180 using the MTN line or 08031000180 using another line
Wait for 2-3 seconds and just press 1 for English.
Wait for 2-3 seconds and press 9 to take you to the Main Menu.
Wait for 2-3 seconds and press 6 to take you to the Support.
While communicating with MTN customer care, request him or her to help you link your NIN.
Read this also: how to opt-out of Airtel data plan (step by step) with code.
Methods to check NIN number online
After completely registering for your national ID card and successfully obtaining your national identification number slip, you can now check it using the SIM card you used during the enrollment.
If it was an MTN SIM card you had used during your NIN enrollment, what USSD code should you dial to check your NIN or how can you check your NIN online? Please follow the instruction below for more information!!
To check your NIN number online, please follow the step-by-step guides below:
Insert the MTN SIM card which you used to register for your NIN
After it has been inserted, dial *346#
If that SIM card was the one you used during the enrollment, then your NIN will be displayed free of charge
Once again, in case the network has failed on the first attempt, dial *346#
from the options displayed, select "NIN Retrieval", by typing in '1', if you are using the same phone number you enrolled with for your NIN.
follow the steps displayed on your screen and provide the required inputs.
Alternatively,
Call +234-8-157691071 or +234-8157691145 to contact NIMC customer care
When customer care receives your call, then request him or her to please let you know your national identification number because you have just misplaced it while you want to use it urgently
He/she will ask you to let him get your tracking ID
At this point, if you are not with your tracking ID, then the next step will be your final step.
The last step is:
Visit any nearest NIMC office or NIN enrollment center
Meet any staff in the office and request him/her to help you know your National Identification Number
He/she will ask you to bring out your tracking ID slip
If you misplaced your tracking ID, then let him/her know
After letting him/her know your case, now he/she can know how to help you.
In summary on how to check your NIN number on the MTN line, MTN subscribers are to dial *785#, you would be given the option to input your NIN.
After entering your NIN which is 11 digits number, then you would get a message alert regarding the status of your NIN to your MTN number.
If you are unsure if you have linked your NIN to your MTN SIM before, you can try again until you see the successful message. You can also dial 180 to contact MTN customer care for more information.
Conclusion
Please share this article with your friends and remember to subscribe to our newsletter for more important updates if you know it has helped you know how to check the NIN on MTN.
Read this also: how to migrate from another tariff plan to the MTN Pulse tariff plan.