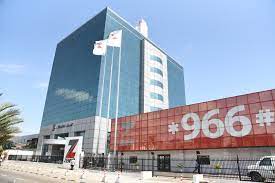 If you don't have a lot of time to go to the branch office of your Bank, that doesn't mean you can't carry out your banking needs. I will in this article show you the Zenith Bank USSD code and how you can use it for all transactions step-by-step.
In my life, I don't go to the bank hall anyhow unless there is a big deal that needs special attention. Because of what? Of course, I use the USSD code to do my banking needs every time, everywhere.
Do you want to know how to serve yourself like others and stop wasting your time going to the branch? If you want, then continue reading this as I am going to show you everything about the USSD code of Zenith Bank.
Zenith Bank is a private commercial bank presently available in many African countries:
Zambia
Nigeria
Ghana
Sierra Leone
Liberia
Zimbabwe, etc.
Read this also: Web design company in Nigeria: The best in the business!
The Zenith bank USSD code and how to use it for all transaction
Below are the USSD codes of Zenith Bank and the explanations or guides on how to use any one of them to solve your need.
The USSD code to open a Zenith Bank account is *966*0#. What if you're wanting to transfer money (funds) to another person which code should be used?
1. For checking account balance
If you want to check your account balance, for example, to know whether the person who promised to send money to your account has sent it or not, how do you do?
Do you still have to go to the ATM machine to check your account balance with your ATM card? Now, let me show you an alternative that will be helping you.
Just in case the network may fail to deliver your debit or credit transaction, dial *966*00# through your registered telephone number in order to check your account balance.
It's good to be checking your account balance every day since this time is terrible. By checking your account balance, you can easily know what is happening with the money in your account.
If you have seen any transaction which may seem illegal, you should contact the zenith Bank customer care service team immediately to inform them, thus they gladly explain everything to you much better.
2. For transferring money to other bank
Up till now, I see many people who send money to another person while they must go to the branch to do so. As a Zenith bank customer and phone user, you don't have to do that. And if you do, you're wasting your time.
Perhaps, if you have been doing that in ignorance, then I will show you the USSD code which you can use to transfer money from your account to the account of another person/bank at your comfort station.
Make sure that your registered telephone number is well inserted in your mobile phone and dial *969*amount*account number#. As you're dialing it, don't just stop, be following on-screen instructions.
3. For updating BVN
As usual, one person cannot have two BVNs. A Bank verification number (BVN) is the eleven digit number comprising code.
To link your BVN to your registered Zenith Bank, simply dial *966*BVN# and follow the on-screen prompts.
Please note that your BVN is unique and it serves as a person's identification. This means that if you have enrolled for it, you'll never be re-enrolled in your life.
If you're enrolling for it, a biometric scanner must be used to scan your fingers and a photograph of your face will be then taken.
To retrieve your BVN, simply dial *565*0# through the mobile number that you used to enroll for BVN.
#4 For paying bills
The importance of using the USSD code to help yourself with banking services is endless. If I tell you that you can pay bills (NEPA, Cable, Solar, etc.) by using the Zenith bank USSD code (*966#), will you agree?
In fact, let's list a few, below are the bills that you can use the Zenith Bank USSD code to pay:
To pay for bills electronically by using the mobile phone with the help of the Zenith bank USSD Acode, please dial *966*7*amount*customer's id#.
Please note that everything must be done via your alert or registered telephone number, else, you will get an error notification.
5. Buying of airtime for yourself
According to my character, I don't load paper recharge cards because my money in the bank can be used to buy data and airtime to my sim card or other people I care about.
If you are an active customer of Zenith bank Nigeria, you don't have to send your child to buy recharge for you every time. Technology has made anything as easy and comfortable as possible, thus you need to do your things technologically.
To avoid facing the problem of this card having already been used by another subscriber, recharge your sim card with the money in your Zenith bank account by dialing *966*amount#.
Read this also: How to start a digital marketing business.
6 To transfer airtime to another person
Has the airtime in the sim card of your loved one or friend just finished? If you have money in your Zenith Bank account, you can transfer him/her airtime.
Regardless of any type of sim that a person is using, Zenith bank can allow you to transfer airtime from your account it. Here is how to do.
What you should do only is by getting the correct telephone number of the person who you want to send airtime and finally follow the instructions below.
Now, dial *966*amount*telephone number# via your alert or registered mobile number. If this request is made successfully, a debit alert will be delivered to you immediately while the sim card of the person you sent it to will be credited.
For further complaint, if unluckily you are being debited while the account balance of the person you sent to has not been credited, please get in touch with Zenith Bank customer care service.
Another important thing you must like is the code for opening an account with your phone without needing to go to the branch.
By using the Zenith bank account opening USSD code, you will be given an account number instantly and the good news is that you will then visit any nearest branch for collecting your ATM card when you want to start using it.
Kindly dial *966*0#, input your BVN if you have enrolled for it before, or enter your name and any other requested things to open an account without BVN.
Read this also: how to open a UBA account online with a mobile phone step-by-step.
8 For resetting secret pin
*966*60#.
In the event that you miss your ATM card, it's very important to block it or reset its secret or transaction pin in case the person who'll find it may know your pin.
Note: the secret pin and ATM pin are the same. They are the four (4) digit numbers that you use to withdraw money from the ATM machine or POS.
As a result of the high level of bank fraud these days, bank operators are advised to reset their mobile banking password or pin on a weekly basis.
If you are a Zenith bank customer, then dial *966*60# via your alert number to reset your PIN.
9. To receive money from abroad
Are waiting to receive money from abroad. Happily, you can receive that money from abroad by banking with Zenith Bank.
I came across one proverb the other day which says "you must think broadly if you want to receive money from abroad". At Zenith bank, you don't have to think either broadly or shallowly to receive payment from abroad.
Receiving money from abroad with Zenith bank or any other bank, you'll use a a code called Swift code and IBAN. Every bank has this code including Zenith bank.
If you send the Swift code of your bank to the person or organization that is willing to send you money, you will receive that money very fast and safely.
Swift is an acronym and it stands for Society for Worldwide Interbank Financial Telecommunications. Meanwhile, Zenith bank's swift code for Nigeria is zeibngla013.
Please note that a swift code is not required if the transaction is within the nation.
10 To deactivate debit transaction
Sometimes, online fraudsters (429 or Yahoo boys) hunt for a person's hard-earned money. Advisably, if you receive an unplanned debit transaction alert, you can dial the Zenith bank USSD below to block/freeze your account for some hours from getting debited.
To do that even though your alert SIM is not with you, simply dial; *966*911# from any mobile phone and follow the prompts.
Then enter your account number and your Alertz or registered mobile number. Finally, press "1" to continue and instantly block your account.
To unblock your account, simply visit any Zenith Bank branch.
The guides and ussd code I showed you above are very useful when some one steal your ATM card. If it's happened so, then follow the instructions and block your account.
11. To block mobile banking
If some body has known your mobile banking login details, it's very important to blocking your Zenith Bank account from functioning on mobile banking.
To deactivate your mobile banking profile, simply dial; *966*20*0# on your mobile phone and follow the on-screen prompts.
When this setting has been successfully done, no body can transfer money from your account or even login to your Zenith Bank account. Importantly, you can visit Zenith Bank branch for unblocking your mobile banking service.
Read this also: How to become a copywriter this 2022.
12. For making cardless withdrawal
Are you confused about what cardless withdrawal means? Cardless withdrawal is the system of withdrawing money from an ATM machine without using ATM card.
If cardless withdrawal has never been performed in your presence, then perform it in other people's presence in your next transaction.
To do cardless withdrawal, all you have to do is simply dial *966*60# and select option 7 via the registered mobile number (alert number).
After dialing this code, some special codes will be sent to you. Please be mindful of the code which was being sent to you and go to the nearest branch of Zenith bank with it.
While you have come to the ATM machine location, select cardless withdrawal option, enter the code which was sent to you earlier and finally withdraw your money.
Please note that the code that was just sent to you can be used within twenty-four hours. That is, after one day, it won't work.
13. To know your ATM card PIN
Every ATM card that was issued by any commercial bank in Nigeria must have twenty digit numbers as a card pin. Because of this, knowing your card pin can be overwhelming especially if it's not with you.
However, you can still retrieve the pin of your zenith Bank ATM card even though it's been lost or stolen.
To retrieve your ATM card pin, the ussd code you should just dial is *966*60# and select option 4.
By dialing *966*60# and select the option four (retrieve card pin), all twenty digit numbers of your card pin will be shown on the screen. Please before you do this, remember to dial this code through your registered telephone number.
If you know that this article has helped you know every ussd code of Zenith bank and their uses, please share this article with your friends and remember to like our Facebook for more important updates.
If you have got any question, please ask us through the comment section.