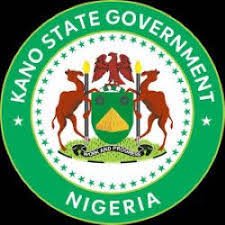 You have been hearing how Kano state is the very biggest state in Nigeria, right? Yes, of course that is true. In the same way, before a state is known to be the biggest, there must be famous villages in it. In this article, I will discuss with you Kano state local governments and their famous villages.
Now, let's start discussing top famous villages in Kano state and local government in which they are located.
Read these also:
List of top famous cities in Kano state and their local government
The list of top famous villages/cities in Kano state and the local governments which house them are discussed in the table below:
LGA
Villages
Ajingi
Ajingi; Balare; Chula; Dabir-Karawa; Dagaji; Dundun; Fagawa; Fulatan; Gafasa; Gurduba; Jiyaiya; Kara Makama; Kunkurawa; Kwari; Kyaberi; Sakalawa; Toranke; Ungwar Bai; Yanwawa; Zagon Gulya
Bagwai
Alajawa; Badodo; Bagwai; Rimin dako; Daddudda; Dangada; Dugurawa; Gadanya; Gwa

n

ki; Galawa; Gogori; Gurdi; Jarimawa; Joben-Yamma; Kiyawa; Kwajali; Majin Gini; Riminbai; Romo; Santar Lungu; Sare Sare; Sarkin Iya; Ungwan Waimma; Wuro Bagga; Yar Tofa
Bebeji
Anadariya; Baguda; Bebeji; Churta Biki; Damau; Dawakin Dogo; Durumawa; Gargai; Gunki; Gwarmai; Jibga; Kofa; Kuki; Rahama; Ranka; Ranta; Tariwa; Wak; Yak; Yakun; Yanshere
Bichi
Aawa; Abakur; Badume; Beguwa; Belli; Bichi; Chiromawa; D/Dorawa; Daddo; Damargu; Daminawa; Danzabuwa; Dokoki; Fagwalo; Garun Bature; Hagawa; Hugulawa; Iyawa; Kakari; Kaukau; Kawaje; Kungu; Kwamarawa; Kyauta; Malikawar Garu; Malikawr Sarari; Marga; Muntsira; Rimaye; Sabo; Sanakur; Saye; Sum Sum; Tinki; Tsaure; Tukubi; Waire; Yan Bundu; Yan Gwarzo; Yan Lami; Yandutse; Zukumi
Bunkure
Barkum; Bono; Chirin; D/Dundu; Dundu; Dususu; Falingo; Gabo; Gafan; Garanga; Gora; Gurjiya; Gwamma; Gwaneri; Jalabi; Jallorawa; Jaroji; Karnawa; Kokotawa; Kumurya; Sabon ruwa; Satigal; Shiye; Tsamabaki; Tudungali; Tugugu; Zanga
Dala
Aburawa; Bafin/Ruwa; Dadankaya; Dandunshi; Fuska Arewa; Gandu; K/Lunkwi; K/Waika; Man/Ladan; Tudun Yola; Waika; Yalwa; Yan/Tandu
Danbatta
Ajumawa; Barebari; Danratta; Danya; Diggol; Dukewa; Dungurumi; F/Dashi; Fayam-Fayam; Fogolawa; Galoru; Gwalaiba; Gwanda; Gwarabjawa; Gwauran Maje; Hazo; Kadandani; Katsarduwa; Kore; Kwasauri; Mahuta; Nassarawa; Rade; Ruwantsa; Sansan; Satame; Tabo; Takai; Yam Mawa; Yambawa; Yanlada; Zago
Dawakin Kudu
Behun; Dabakwari; Danbagina; Dasan Dosan; Dawaki; Dawakin Kudu; Dawakji; Gano Gumaka; Gurjiya; Jido; Kadawa; Kamgata; Kantsi; Kanwa; Kwagwar Kaza; M. Mata; Mabarin Taba; Muras; Runa; Santolo; Sarai; T/Gabas; Takai; Tamburawa; Tanagar; Tar Tofa; Tsakuwa; Ungwar Duniya; Yanbarci; Yanfari; Yankatsare; Yargay; Zogarawa
Dawakin Tofa
Alajawa; B/Tumau; Babban Ruga; Badau; Bagari; Bambarawa Nasara; Bankaura; Chedi; Dandalama; Dawanau; Dnaguguwa; Dungurawa Kwa; F/Kawo; Jalli; Kaleku; Kunnawa; Kwidawa; Marke; Rumi; Sharkakiya; Tattarawa; Tumfefi; Ungwar Jobenkun; Ungwar Rimi; Yanrutu; Yelwa
Doguwa
Bakarfa; Bebeji; Dadabo; Dadinkowa; Dandoki; Dariyar Kudu; Doguwa; Falgore; Fanyabo; G/Makera; G/Shere; Jangefe; Katsinawa; Lungu; Mahuta; Maigodo; Maikwadira; Makarfi; Malamawa; Maraku; Muchia; Murai; Pegi; Ragada; Ririwai; Sabon Kwara; Sabuwar; Shiburu; Surutwawa; Tagwaye; Tanalafiya; Tilanbawa; Tsauni; U/Masama; U/Tanko; U/Turai; Ungwar Tsohon-Sarki; Zenabi
Fagge
Waje
Gabasawa
Chikawa; Dadin Duniya; Dagar; Darinawa; Doga; Gabasawa; Gambawar Kanawa; Garun Danga; Gumawa; Gunduwawa; Guruma; Jigawa; Jigoron Kanawa; Jijitar; Joda; K/Yunbu; Kafamai; Karmami; Kawo; Kiyawa; Kumbo; Kwakwashi; Larabawa; Mazangudu; Mazauta; Mekiya; Saiye; Santsi; Sauna; Shana; Tagwamma; Tankarau; Tofai; Wadugul; Wailare; Wasarde; Yadai; Yaltan Arewa; Yaltan Kudu; Yamar Fulani; Yandake; Yangwam; Yar Zabaina; Yunbu; Zakirai; Zango; Zugochi
Garko
Buda; Dal; Garinali; Garko; Gurjiya; Kafin Malamai; Katimari; Kawo; Kera; Kwas; Lamire; Maida; Makadi; Raba; Sanni; Sarina; Tsakuwardal; Yarka; Zakarawa
Garun Mallam
Agawa; Chiromawa; Dumati; Durawar Sallan; Garun Babba; Garun Malam; Jobawa; Kuiwe Dan Maura; Yadakwari; Yanabawa; Zango
Gaya
Aku; Amarawa; Argida; Balan; Bangashe; Fani Dau; G/Sarki; Gamarya; Gamoji; Gaya; Gomo; Gul; Hausawa; Jibawa; Jobe; Kademi; Kazurawa; Kera; Larau; Maimakawa; Masabai; Moda; Shagogo; Wudilawa; Y. Audu; Yankau; Zanbur
Gezawa
Abasawa; Amarawa; Andawa; Aujarawa; Babawa; Badan; Bangare; Bujawa; Charo; Dagazam; Dan Madanho; Danawa; Danja; Danzaki; Dausayi; Gawo; Gezawa; Gidi; Goforo; Gunduwawa; Indabo; Jogana; Katewa; Kutil; Kwagwar; Kwasan Kwami; L/Kwagwar; Ranawa; Sabo Gezawa; T/Babba; Tofa; Tsalle; Tsamiyar Kara; Tumbau; Uran; Wangari; Wasardi; Yangwan; Yarkogi; Zango
Gwarzo
Badari; Baderi; Dakwara; Dan Kado; Dan Madadi; Dan Nafada; Dandawa; Danja; Dogami; Fada; Fadamar Fulani; Gangare; Garin Sarki Baka; Getso; Un

g

uwar dorawa; Gwarzo; Jaga; Jama Yan Turu; Kagon Kura; Karar Tudu; Karkari; Kazoge; Korkari; Koyar; Kutama; Kwami; Lakwaya; Maimika; Makan Wata; Mariri; Marori; Moda; Naibi; Nassarawa; Ratawa; Rije (Riji); Sabon Birni; Sabon Gwarzo; Salihawa; Tsauni; Tumfafi; Ungwar Tudu; Wari Kado; Yadau; Yambashi; Yangaruza; Zangarmawa
Kabo
Balan; Baskore; Binashi; Dan Maliki; Dugabau; Durun; Gabasawa; Gadiya; Garo; Gommo; Goza; Gude; Hauwade; Kabo; Kanwa Zango; Kanya; Karangiyare; Katsinawa; Kazo; Malam Gajere; Massanawa; Nasarawa; Sani; Shabawa; Ungwan Wusama; Walawa; Wari; Yadau
Karaye
Adama; Barbaji; Bauni; Citama; Dadinkowa; Danzuwa; Daura; Daurawa; Figi; Jajaye; Kalako; Karaye; Karshi; Kumbu Gawa; Kwanyawa; Kyari; Ma;

Nasarawa

; Saunagari; Tofa; Turawa; Ungawar Randi; Ungwar Alhazawa; Ungwar Dawa; Yola; zauna gari 1; zauna gari 2; yola 1; yola 2; yola adama; ma 1; ma 2;
Kibiya
Agiri; Bacha; Burmuni; Chaibo; Dungu; Durba; Dususu; Falange; Fammar; Fanchi; Gadako; Gari; Gingiya; Gunda; Jabanni; Jar Mawa; Kadigana; Kibiya; Kuluki; Kure; Lausu; Madachi; Nariya; Sanda; Sarari; Shingi; Tarai; U/Liman
Kiru
Baawa; Bauda; Dangora; Danshoshiya; Dashi; Daurawa; Dum; Jamar Barde; Jibya; Kadangaru; Kankan; Kiru; Kogo; Lamin Kwoi; Mallam Bature; Maraku; Maska; Rangas; Sagi; Sarkama; Tsaudawa; U/Isakuwa; Ungwar Kaka; Ungwar Kwari; Ungwar Musa; Yako; Yalwa; Yam; Zuwo
Kumbotso
Bechi; Challawa; Damfami; Dan Gwauro Hago; Dan Gwauro Illiyasu; Dan Maliki; Danbare; Dangwauro; Farawa; Gaida; Guringawa; Gwazaya; Hawandawaki; Kayi Panshekara; Krinbo; Kumbotso; Kure Ken; Kusaba; Kuyan Ta Inna; Kuyan Tasidi; Limana; Maidinawa; Mariri; Panshekara; Runkusawa; Samegu; Sarkin Shanu; Shekar Barde; Shekar Madaki; Tamburawa; U/Rimi; Umarawa; Unguwar Yamu; Wailari; Yankusa; Yanshana
Kunchi
B/Sadawa; Baje; Birkin; Dankwai; Dunbulin; Dunkwai; G/Sheme; Gwadama; Gwarmai; Jodade; Kaya; Kuku; Kunchi; Luka; Magawata; Matan Fada; Pollw; Shamakawa; Shuwaki; Tofawa; Unguwar Gyartai; Yan Kifi; Yandadi
Kura
Danhassan; Dukawa; Gamadam; Gundutse; Imawa; Imawakore; Karfi; Kosawa; Kunshama; Kura; Mudawa; Rugar Duka; Sadauki; Sayawa; Shafawa; Tofa; Yakasai; Yalwa
Madobi
Abarchi; Agalawa; Bakinkogi; Burji; Chiinkoso; Daburau; Dan Maryame; Dan'auta; Danzo Gari; Gazana; Gora; Kafin Agur; Kanwa; Kaura Mata; Kubarachi; Kundurum; Kwankwaso; Madobi; Ningawa; Rikadawa; Ruga; Yakun
Makoda
Bakarari; Chidari; Danya; Dunawa; Ganji; Jibya; Koguna; Mai-Unguwa; Maitse Dau; Nakarari; Sabon Ruwa; Tabo; Tangaji; Yamawa; Zago
Minjibir
Abudakawa; Agalawa; Agarandawa; Azore; Bagurawa; Beguwa; Damusawa; Dauni; Daurawa; Dingin; Dukawa; Dukuji; Dumawa; Farawa; Farke; Gandirwawa; Garke; Gasgainu; Gawo; Gezagezawa; Goda; Gurjiya; Gyaranya; Jamaare; Kankarawa; Kantama Baba; Kazawa; Koya; Kuchir Chiwa; Kukana; Kunya; Kurma; Kuro; Kuru; Kwarkiya; Ladan; Madawa; Magarawa; Marke; Minjibir; Runfa; Sanbaluna; Sarbl; Shagen; Tsage; Tsakuwa; Tsankiya; Tunkunawa; Wakamawa; Wasai; Yabawa; Yajin Rana; Yargaya; Yola; Yukana; Z/Dangwali; Zabainawar; Zango; Zura
Rano
Barnawa; Burum; Dususu; Faran; Fassi; Fiyaran; Gorabi; Jellorawa; Juma; Kaiwa; Kalambu; Kundun; Kunkura; Lafsu; Madaci; Mashe; Rano; Rurum; Saji; Sanda; Shike; Tofa; Torankawa; Tsaure; Tum; Yado; Yalwa; Yankanchi; Zambur; Zanyau; Zurgu
Rimin Gado
Butubutu; D/Gulu; Dan Isa; Gulu; Indabo; Janguza; Jili; Juli; Karofi Yashi; Maigari; Rimin Gado; Rinji; Sakaratsa; Tamawa; Tuji; Ungwan Rimi; Wangara; Yalwa; Yan Kuni; Yango
Rogo
Bari; Beli; Dan Sambo; Dederi; Falgore; Fulatan; Gidanjaro; Gwan Gwan; Kadafa; Kadana; Makwanyawa; Nasarawa; Rogo; Ruwanbago; Tsohuwar/Rogo; Uguwar Sundu; Ung. Makera; Yammali; Zamfarawa; Zarewa
Shanono
Alajawa; Bakwami Bakwami; Bayan Dutse; Danja; Dutsen Danbakoshi; Fagawa; Farin Ruwa; Gangare; Goda; Godawa; Goran Dutse; Gundantuwo; Hauri; Janja; Janmaza; Jigawa; Kadumu; Kakamu; Kandutse; Kazaga; Kofar Kumburi; Kokiya; Koya; Kundila; Laini; Magashin Fulani; Rimantaini; Shakogi; Shanono; Takama; Taujeri; Tsaure; Ungwar Maladawa; Ungwar Soda; Yan Gobe; Yan Shado
Sumaila
Alfindi; Bagagare; Baji; Bango; Beta; Birminawa; Bunturu; Dambazau Yamma; Dando; Dantsawa; Doguwar Dorowa; Doka; Faradachi; Farin Dutse; Gajigi; Gala; Gani; Garfa; Gediya; Giginya Biyar; Gwanda; Jisai; Kanawa; Kawo; Madobi; Magami; Masu; Matugwai; Rimi; Riyi; Rumo; Sabongida; Sitti; Sumaila; Yamma
Takai
Abaldu; Bagwaro; Danbazau Gabas; Durbunde; Fajewa; Falali; Gamawa; Hantsai; Hu

g

uma; K/Diribo; Kachako; Kafin Farin Ruwa; Karfi; Kayarda; Kogo; Kuka; Kurido; Lafiya; Langwami; Sakwaya; Takai; Toto; Tudun Wada; Tumfusha; Zuga
Tarauni
Tokarawa
Tofa
Dindere; Doka; Dokadawa; Dutwatsu; Fofa; Ginsawa; Kadawa; Kazardawa; Kwami; Lambu; Langel; Rinji; Sabon Gari Katsalle; Yango; Yanoko; Yarimawa
Tsanyawa
Baje; Bumai; Dadarawa; Dadarawa Tsohuwa; Dakwai; Dumbulum; Farsa; Gozaki; Gurun; Harbau; Jamar'a; Jigilawa; Kabagiwa; Katsale; Kokai; Kuka; Kwandawa; Nassarawa; Rafin Tsamiya; Runji; Tatsan; Tsanyawa; Yakanawa; Yammaman; Yanawaki; Yancibi; Yanganau; Yankamaye; Zaroci
Tudun Wada
Baburi; Bul; Burun Burun; Dalawa; Fala; Faskar Wambai; Gazobi; Hayindenu; Jammaje; Jandutse; Jangefe; Jeli; Jita; Kafin Dalawa; Kankanu; Karefa; Nata Ala; Rugurugu; Ruwan Tabo; Shuwaki; Shuwi; Sumana; Tudun Wada; Wuna; Yar Fulani; Yar Yasa; Yarmaraya; Yelwa
Ungogo
Adaraye; Alhrani; Amar Zakawa; Bacirawa; Bagujan; Ciromawa; Dankunkuru; Dausayi; Doka; Dorayi; Fanisau; Garinlya; Gayawa; Gera; Hoto; Indabo; Inkyan; Inusawa Babba; Inusawa Karawa; Jajira; Kadawa; Kakurun; Kanawa; Kansuwa; Kantsi; Karo; Kauranchi; Kawari; Kera; Koranci; Kududu Fawa; Kwajalawa; Kyaran;Munchika;Malamawa; Mushuni; Rafin Mallam; Rangaza; Rijiyar Dinya; Rijiyar Zaki; Rimi; Rimi Gata; Rimi Zakara; Sabon Gari; Tarda; Tudun Fulani; Umasawa; Wachani; Watari; Wujanare; Yada Kunya; Yan Ali; Yanmata; Yola; Z/Babba; Zango; Zaura Dan Baba; Zikaya
Warawa
A'Giwa; Amarawa; Dan Lasan; Galadima; Ganakako; Garu Dau; Giwarwan; Goget; Gumaka; Jigawa; Kanta; Kanwa; Katarkawa; Kinchau; Ladimakole; Limawa; Madarin; Manyan Mata; Tamburawa Gabas; Token; Wambantu; Warawa; Warkai; Yan-Dalla; Yan-Tofa; Yangizo
Wudil
Achika; Audaga; Bange; Buda; Dagumawa; Dal; Darki; Gariko; Garin Ali; Guna; Gware; Indabo; Juma; Kafin Malami; Kausani; Kawo; Kwas; Lajawa; Maida; Makadi; Makera; Mandawari; Raba; Tsakuwadal; Utai;

Wudil

; Yarka
Conclusion
Please share this article with your friends and remember to subscribe to our newsletter for more important updates if you know that it has helped you know Kano state local governments and their top famous villages or cities.
Read these also:
I hope we have know the list of all famous villages in Kano state and their local governments? Please let me know how you feel via the comment section. Thank you and good bye!!