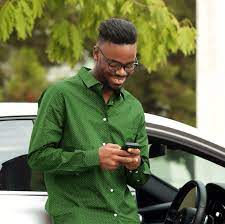 Are having something to complain to Glo customer care regarding your line? Or you just simply want to contact Glo Nigeria customer care for request or enquiry? If yes, then we have got you covered. Now, let's start discussing that.
In this article, we are going to discuss with you how to contact customer care of Glo Nigeria for any purpose like complaint, request, enquiry, etc. Glo is a Nigerian telecommunication company founded Mike Adenuga presently headquartered in Lagos. At its head office in Lagos, there are many agents employed across various departments for helping their customers every time they need to be helped.
Glo Nigeria customer care number
Glo Nigeria customer care number: 121 or 200 (toll free).
Contacting Glo customer care is free of charge (Toll free) when using Glo SIM card. Note however that if you are contacting them using another type of SIM card like Airtel or MTN, the appropriate airtime balance for the call rate will be deducted.
---
Read these also:

1. How to transfer airtime from Glo to Glo network.

2. USSD code for Airtel family and friends (complete guide).

3. Net worth of the founder of Glo (Mike Adenuga) 2022 – Forbes.

4. How to activate Glo roaming in any country (step by step).

5. How to check Glo SIM serial number very fast (2022).

6. Glo router data plans (their price and subscription code).

7. How to check your Glo number step by step in 2022.

8. Top best Glo tariff plans for calls and data plus migration code.

9. How to recharge Glo card (7 step by step methods).

10. Types of Domiciliary account to open in Nigeria and their advantages.
---
---
Glo toll free customer care number
121 or 200.
Glo toll free customer care telephone number is always available for both prepaid and postpaid customer of Glo. If you are prepaid Glo subscriber, to contact Glo customer care, dial 121 or call +2348050020121.
If you are a postpaid Glo subscriber, dial 200 to contact Glo customer care or call them on +2348050020200.
Glo phone number
| # | Number |
| --- | --- |
| 1 | +2348050020121. |
| 2 | 200 |
| 3 | +2348050020200 |
| 4 | 121 |
Note: you can contact any of the Glo Nigeria telephone numbers in the table above to request them to help you subscribe data on your line, check your data and airtime balance, link your SIM card with your National Identification Number (NIN) and lots more.
Alternatively, you can dial the USSD code *121# and follow the prompts to quickly do anything you want yourself because contacting Glo customer care via telephone call takes a very long time for your call to be received.
For example, dial *121#.
Select the option that relates to what you want to do, i.e, check data balance.
Then follow the prompts and your data balance details will be displayed.
Is your complaint too huge and can't be easily resolved via calling as described above? Or do you want to visit their head office for business purpose or finding a job? If yes, then visit their head office at No 1, Mike Adenuga Close, Off Adeola Odeku Street, Victoria Island, Lagos.
In the same way, it is also very recommended to go to any Glo outlets/shops located nationwide and speak with their agent.
To locate Glo outlet/shop near your location or find out all Glo Nigeria accredited shops across all states in Nigeria, please visit their website by clicking here, click "find a store" tab located at the right hand side on their page, then enter the name of your location to find all the nearest offices in your location or around you.
Glo Nigeria offices in Lagos
Some of the top mostly active Glo Nigeria accredited shops/outlets in Lagos with their contact telephone number and address are shown below:
KEY: Office Name | address
V/I21 | Adeola Odeku Street, V/I Lagos.
OLUWOLE | Eshops A2-A5, Oluwole Urban Mall Nnamdi Azikiwe/Martins Street Lagos Island.
PALM MALL | Shop 44, Palms Shopping Mall, Lekki, Lagos.
AJEGUNLE | 66 Mobil Road,Ajegunle.
Orile | 67, Bale Street, Orile, Lagos.
Abule-Egba | 3 Owode Road,Off Abeokuta Exp. Way, Abule-Egba.
Satelliete Town | Beside Tantalizer/Adjacent Access Bank, Satellite Town, Lagos.
CELE | Conoil Mega Station, along Apapa Oshodi Expressway, Cele.
OKOTA | 101 Okota Road, beside Tantalizers, Lagos.
AJAO ESTATE | 7 Airport Road, Ajao Estate, Lagos.
Oshodi | 10, Igbehinadun Street, Oshodi, Lagos.
Ajao | 26, Airport Road Mafoluku, Oshodi Lagos.
IKORODU | 15 Lagos road, Ikorodu, Lagos State.
KETU | 131/133 Demurin Street, Ketu Alapere, Lagos State.
MMA | 2 Departure Lounge, Muritala Mohammed Airport 2, Ikeja, Lagos.
IKEJA | 2, Opebi Road, Ikeja, Lagos.
SANGO-OTTA | 128, Idiroko Road, Sango-Otta, Ogun State.
Allen Avenue | 95 Allen Aveue, Ikeja, Lagos.
Ikotun-Egbe | Open Space Beside Lag 132 Within Con-Oil Filling Station,Ikotun.
Egbeda | 71, Idimu Road, Egbeda.
IKEJA MALL | shops 84, Ikeja City Mall, beside Alausa secretariat, Ikeja.
LEKKI 1 | Conoil Filling Station, Lagos-Epe Expressway Lekki, Lagos.
LASU | Conoil Filling Station(LASU), Badagry Expressway, Lagos.
Iju-IshagaIju| Ishaga Roundabout Car Wash, Iju-Ishaga, Lagos.
Akute | Open Space In front Of 54, Water Pipeline ,Off Ijoko Road, Akute, Ogun State.
Sango Ota | 128, Idi Iroko Road, Ota, Ogun State.
Read this also: top richest men in Lagos according to Forbes (2022).
Glo customer care email address
You can send a mail to Glo Nigeria customer care via any of the following email addresses:
Contacting Glo customer care via their social media platforms
Facebook at www.facebook.com/GloWorld.
Instagram at www.instagram.com/globacomlimited.
Twitter at www.twitter.com/GloWorld.
Glo customer care live chat
If you want to contact Glo customer in any country and get a reply or a required help in the right time, then contacting them via their live chat channel is one of the best option.
To contact Glo customer care for complaint, request, enquiry, etc. via live chat, you don't have to disclose your number, name, location, or any of your important personal detail unless you wish. The interesting thing about Glo live chat is that you will get a reply instantly by their human agent (not a bolt or a machine).
In order to contact Glo Nigeria via live chat, simply open your web browser and visit their website at www.gloworld.com, click the live chat icon positioned at the centre of the page, enter your message or anything you want to send to Glo customer and click "Submit" tab.
In the process of doing the live chat with Glo customer care agent, you may be requested to let him/her know your name, location and phone number. If necessary, then disclose them to him/her.
Conclusion
If you know that this article has helped you know how to contact Glo Nigeria customer care for request, complaint or anything, then please share it with others and remember to subscribe to our newsletter for more important updates.
Click here to read more on Glo website on how to contact their customer care 24/7. If you are having any question, please share it with us via the comment section provided below. Thank you!!
Read these also: